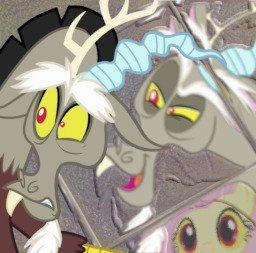 This story is a sequel to More Than Trust
---
After the happenings of More Than Trust, Discord must learn to deal with his new state and manage his relationship with Fluttershy. The latter is easy, but the former is something that he hadn't even thought about handling. It's rough, but that's okay. Fluttershy's there to help him.
She's always there.
However, no amount of comfort from Fluttershy has been able to quell it. It feels familiar, but it's a stranger to him.
Is it right to hide it from his love, or could she be hurt in the process of keeping such a secret?
A DiscordXFluttershy ( DiscoShy / FlutterCord ) fanfiction sequel.
Chapters (8)