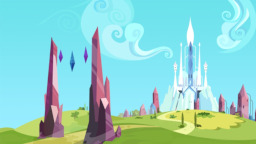 Okay, it goes like this.
I was supposed to get married today, but fate had different plans. Those plans included me inexplicably appearing on an alien world of sapient horses who speak an entirely different language. Not only am I totally screwed with my wedding, but these sparkling horses are apparently hostile.
Yeah, I know it sounds stupid, but I'm not the kind of guy who can make up something like this.
Chapters (15)