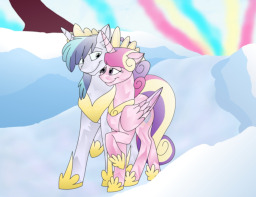 Source
Swept up completely in his guard duties, Shining Armor nearly forgets his upcoming first anniversary! With only one day to find the perfect present, will Shining obtain a gift fit for his Princess in time?
With the help of two inept Crystal Guard recruits, of course he will! One way or another.
Thanks to Holo for editing.
Now featured on Equestria Daily!
Rated Everyone.
Chapters (1)