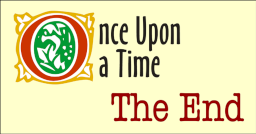 Source
A collection of short stories of many different genres.
Candy: Rarity finds out what Applejack's cutie mark tastes like. Romance.
Mirrors: Applejack buys Rarity a magic mirror. Dark.
Miracle: Fortune Apple wants to know where she came from. Slice of Life.
The Incomplete Essay: Twilight can't finish an essay. Drabble (a 100 word long story).
Hug: Sweetie Belle and Apple Bloom want to know why their sisters are acting funny. Comedy, Romance.
Wet: Rarity's roof has a leak. Romance, Sad.
Collaboration: Rarity and Applejack collaborate on Applejack's new rodeo duds. Slice of Life.
Caught: Applejack and Rarity are caught by Granny Smith. Romance, Comedy.
The Wrong Answer: Twilight tries to find Spike's mother. Koan drabble (a 100 word long story which is meant to enlighten the audience).
Virgin Green Fields: The earth ponies, after weeks of arduous travel to escape endless winter, have finally come to the verdant new land which will one day be named Equestria. Smart Cookie dreams about what the virgin green fields here mean for him and his people, but will he recognize his dreams when he sees them? Historical Slice of Life.
Chapters (10)