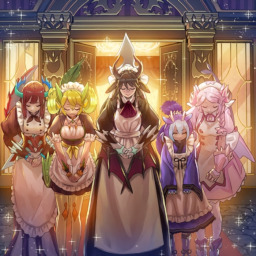 This story is a sequel to Brother vs Brother; Duel Between the Stars
---
Star Hunter's life has gone through many up and downs. From leaving his neglectful parents to stay with his aunt, his brother getting arrested, getting a one of a kind deck for the most popular game on the planet, becoming Captain of the High School Dueling team, having his brother return and challenging him to a Shadow Game. Pretty crazy stuff.
Hopefully things will cool down now at Canterlot High...right?
Join Star Hunter, Moondancer, Wallflower Blush and the rest of the Dueling Team as they continue their High School lives as they continue down the path of the duelist.
A continuation of Brother vs Brother; Duel Between the Stars, set in the same universe as DrakeyC's Yugioh stories as well as Tales of the Canterlot High Duelists
Edited by Speculore
Chapters (1)