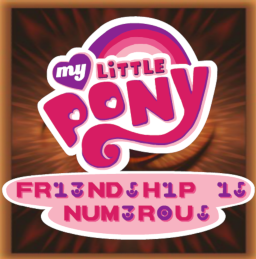 In Canterlot High School, every student is wild over the world's most popular trading card game: Duel Monsters! Every day, players of the card game, known as "Duelists", go head-to-head to see who among them is the best around. Among the Duelists in attendance at CHS, one of the best is a young teenager named Sunset Shimmer, a girl from another world...
Another crossover series, this time combining the worlds of Equestria Girls and the Yu-Gi-Oh! series. The series is basically a retelling of the story of Yu-Gi-Oh! ZEXAL, from the point of view of the EG cast, taking place between Rainbow Rocks and Friendship Games.
The story follows Sunset Shimmer, who is credited as the strongest Duelist in Canterlot High School. However, her skills are put to the test when she unwittingly releases a dangerous power into her world; a power that alters the egos of those that come into contact with it. Now Sunset has tasked herself with trying to return that power back to where it came from, hopefully before that power creates a real world crisis. She'll need the help of her friends, and the power of her Deck, to see her through the tough battles ahead...
Though the story is based mostly on Yu-Gi-Oh! ZEXAL's story, I have taken a few creative liberties, such as allowing a more heavy use of Synchro and Fusion Monsters in addition to Xyz Monsters (which are still mostly the main focus). Although none of the new Pendulum Monsters (or Link Monsters) will appear, expect to see a few cards from Arc-V (and VRAINS) to pop up.
All Duels shown use the current rules and rulings (excluding Link Summoning) at the time they were written. If you need a more detailed explanation of the game's rules, go to yugioh-card.com to find a digital version of the rulebook, as well as other vital information. With all that said...
IT'S TIME TO DUEL!
Updates whenever I can finish a new Rank, always updating on the last full week of a month.
UPDATE: Rank 54 has been posted!!
Chapters (55)