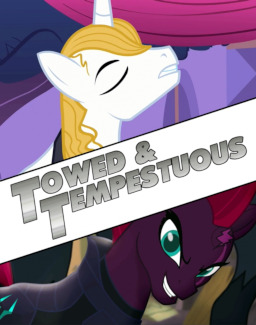 Blueblood's date goes from bad to worse when he realizes that his chariot has gone missing. His investigation doesn't take long - but when the meter maid who towed it has a warship, a private army, and absolutely no respect for royals, will he get it back?
Tempest Shadow & Prince Blueblood - not fully romantic, though with potential and some flirting and innuendo. Not related to "Betraying Tempest", though the banter vibes are roughly the same. Also not a "Fast & Furious" parody - the title just clicked.
Written for the May 2021 Pairing Contest
Contains innuendo, ponies mocking royal titles, Blueblood being a bad boss, lots of shouting, yet another made-up country, and mockery of heliocentrism.
Chapters (1)