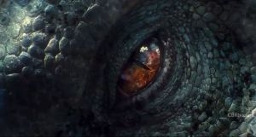 Being struck by lightning sucks.
Being struck by lightning and transported to a world of technicolored pastel talking ponies really blows.
Especially when you get turned into one of the most powerful Apex predators to grace the silver screen.
I'm talking about the Indominus Rex.
So here I am a giant prehistoric type monster stuck with a bunch of ponies.
And truth be told I'm one of the biggest softies you could ever meet.
Chapters (10)