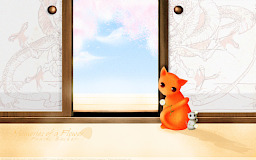 A magical portal leaves Fluttershy stuck in a strange place with no way home. What are these loud, frightening creatures she finds and why do they turn into cute little animals when you bump into them?
A crossover with "Fruits Basket".
Written with help from SirFrancisBacon.
Edited by Peregrine Caged.
Chapters (2)