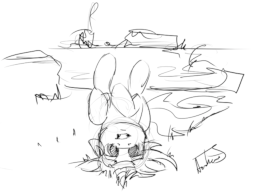 Source
He had shown her what it meant to fall, taught her to follow her heart no matter where it might lead. She loved him for it.
A Xenophilia side fic.
---
For the record this Lyra is not the Lyra of popular fanon. Not quite.
You might also want to listen to this. Just because.
Chapters (1)