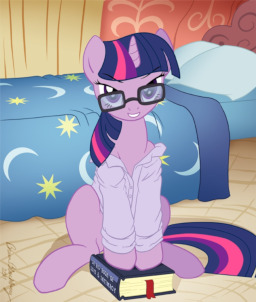 When a well-known writer in Equestria asks Twilight to read his latest work, what kind of reactions will she have to it?
Welcome. This, my friends, is what you get when I have about an hour of free time and it's the 600th Thread landmark for AiE over on /mlp/.
Enjoy.
Very lightly edited for your viewing pleasure; I wanted to keep to the feeling of the original version as much as possible.
UPDATE: A live reading by Flutterpriest and Anonpencil with me in the call.
Chapters (1)