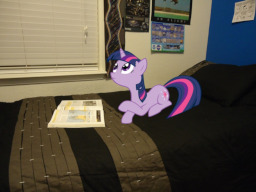 Source
Life was not going well for John,.
He had a 9 to 5 job, he worked for minimal wage, and he wasn't in top shape, (admittedly, his own fault), and he didn't have many friends, he was a loser in the eyes of most, and he agreed with them.
At least till a strange visitor became part of his life.
My first story. It is a cliche and what-not, any criticisms are always welcome.
Chapters (14)