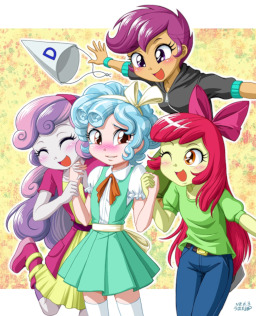 Source
This story is a sequel to Innocent Until Proven Cozy
---
Sunset Shimmer knows the risks of blabbing about Equestria. Especially to people whose counterparts are... unsavory. Cozy Glow was a gamble, but so far she's paid off. The fragile troubled girl is staying strong. All Sunset has to do is keep her trust.
Something very hard to do after a nosy native Equestrian shows up.
---

First Place Winner

of the 4th Annual Cozy Glow Story Contest, using the prompt "Cozy's got a secret!"
Chapters (7)