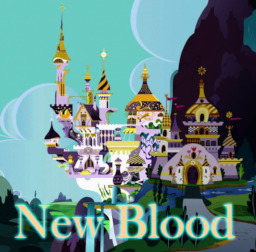 You know those stupid old cliché stories where the hero dies on Earth and is reborn into a fantasy world full of excitement and adventure? The famous isekai genre from anime and manga? Yeeeaaahh...I wish I had that.
Oh sure, it happened to me, but not only was I born the wrong species, but I was born as a prince in a world of anthropomorphic ponies from one of my favorite television shows. Adventure, heh! Excitement, heh! I wish I had these things.
Oh well, as long as I'm here, I guess I can do my best to enjoy this second lease on life, huh? Not like my old one was anything exciting anyway.
Oh, you wanna know my life story? Sure, have a peak inside...
---
I'll be updating the tags on this the farther I go. And for those of you wondering, yes this is somewhat inspired by The Humble Prince.
Chapters (3)