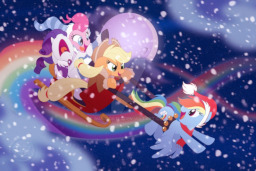 Source
Rainbow Dash takes her friends for a ride. It doesn't go well.
An entry in the A Thousand Words Contest under Humor.
Thank you to The Sleepless Beholder for pre-reading assistance and assistance in locating this beautiful cover art that, it so happens, was also based on the same song as the fic.
Chapters (1)