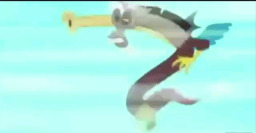 Discord goes a little too far in his pranks, and Starlight blasts him into oblivion. Since he's a douche, Starlight will stop at nothing to make sure he's gone forever.
Wait, what do you mean Starlight wasn't the one that killed him?
---
I blame Sledge.
A comedic take on "A Matter of Principals". Not to be taken seriously.
Chapters (1)