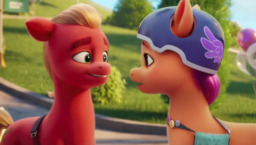 As Maretime Bay, and all of Equestria, begins to reunify and bring more open minds to other races, Sprout decides to try and get closer to the one mare who helped make it all happen.
Author's Note: Please go and thank Ranger Dust, whose comment planted this idea in my head.
And also allow me to say I'm sorry... But not really.
Chapters (1)