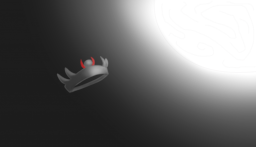 Millennia after being banished from the face of Equestria, King Sombra stirs restlessly in his lightless prison, held alive only by his dark magic and the desire to take vengeance against the Elements of Harmony. Especially the one who sent him there.
Harmony, however, is an inscrutable force. One willing to grant him a second chance in a world far different from the one he remembers.
For now though, he only needs to head towards the light.
---
Many thanks to Equimorto for spending almost two months on meticulously proofreading and critiquing this story.
Chapters (14)