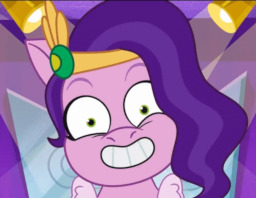 Source
"Hey there, Pippsqueaks! Tune in this Saturday for a very special livestream. We're raising money to fix up the beach after somepony messed it all up, and we have a ton of events and performances you won't want to miss!"
Pipp helps a friend raise money for charity. It goes poorly.
---
A quick, random palate cleanser between projects. Enjoy!
Chapters (1)