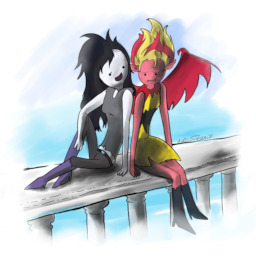 Once upon a time, in the mystical and whimsical Land of Ooo, there lived two self-proclaimed sisters. The oldest, a Demon tied to the Setting Sun, and the other—younger by just a few years—a Vampire Queen.
Together they could do anything. And so, they embarked on an epic quest: To bring the sickest, gnarliest licks their guitars could produce to the unsuspecting people of Ooo.
And possibly save the world if they felt like it.
(Art by DustySculptures)
Chapters (5)