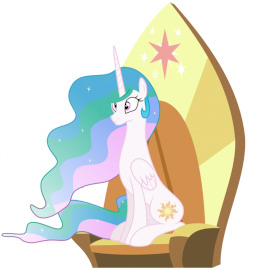 Source
Five hundred years have past since Celestia and Luna handed the reigns of rulership to Princess Twilight Sparkle. Five centuries of unprecedented peace and prosperity.
So it came as a surprise to the sisters when Princess Twilight requests their presence in Canterlot. But the biggest shock is her second request.
Twilight will be out of Equestria for some time on an important diplomatic mission, and she needs someponies to take over while she's away.
Seeing as how long they had once done so, Celestia and Luna agree to temporarily take back their old titles. It shouldn't be that hard to rule again.
Right?
Chapters (7)