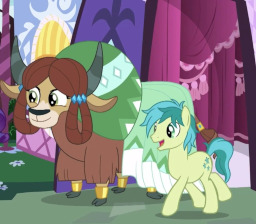 Leaving Carousel Boutique the morning before he and Yona are set to debut their latest fashion line, Sandbar finds himself thinking about life, love, the future, and what his relationship with Yona might mean in a larger, universal sense.
Unfortunately, thinking's not the sort of thing that usually turns out well for him.
The original version of this story placed second in the 131st Writeoff, Cutting Corners.
Chapters (1)