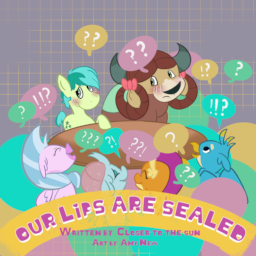 "Doesn't matter what they say,/In the jealous games people play,/Hey, hey, hey,/Our lips are sealed." -The Go-Go's, 'Our Lips Are Sealed'
Yona and Sandbar have been together for quite a while now. However, their friends have a serious question to ask them: have they....you know, done it?
---
Cover art commissioned from Amy New.
UPDATE 2/24/2021: Added cover art.
Chapters (1)