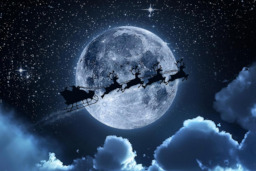 One cold Hearth's Warming Eve, a pair of ponies find a human infant, crying, alone and cold. Not knowing where he came from or who he is, they decide to adopt him and raise him as their own.
Little Nicholas is crafty, if he was a pony he would surely become a carpenter like his adoptive father, but instead, he uses his skills to make toys and thank all the ponies of Ponyville each year with their very own toys.
This is the story about how the human Nicholas became a saint, and a legend all foals would one day come to know. Santa Claus.
Inspired by:
The life and adventures of Santa Claus.
Christmas Chronicles
Chapters (11)