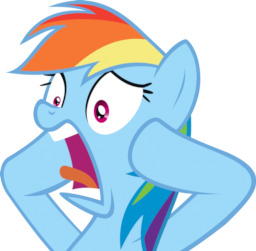 Rainbow Dash is the coolest and fastest pony ever! Everything is going her way lately! Nothing can stop her!
Though she is starting to feel not so awesome. Her mood swings a lot, she doesn't feel too well, and she has gotten some strange food habits.
Taking a friend's advice, she goes to the doctor to find out what is going on. She gets some news she was not prepared for, neither was her friends.
Rainbow Dash is pregnant...
Chapters (8)