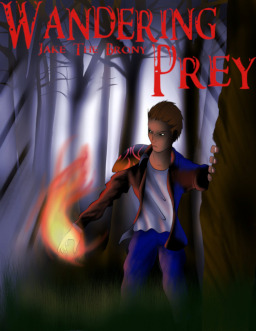 A modern mage transports himself to Equestria in an attempt to flee from those who would destroy him. His escape to this world of ponies might be the best thing he ever did. Or will it be the worst since another like him seems to have made his way there as well?
Not everything is as simple as he would have liked to put it, and he will learn that isolation may not be his friend this time around.
~~~~~~
This fic is set in the Ungroundedverse.
Any use of OCs in this fic besides my own are property of Sandcroft. Permission was received from this author to use any OCs if necessary.
(Genre Tags and character tags, and summary are subject to change)
New cover art by Void Heart. I'd highly recommend checking out his fics. He's a really good writer and I really thank him for drawing this! It's absolutely amazing!
Chapters (6)