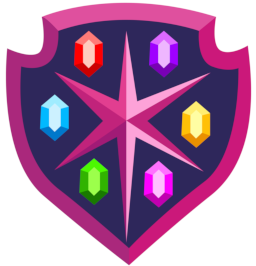 This story is a sequel to My Little Mage: The Play of Shadows
---
The Storm King has been defeated, and Mystica is free. However, upon Twilight, et al's arrival back in Magiville and the Castle of Friendship, they noticed that the Aura Map had expanded. Knowing that they cannot handle everything alone. Twilight's solution, start a school to teach friendship.
And with students from several of Mystica's allies, Yona the Ork from Yakyakistan, Ocellus the light elf from Car Sith, Silverstream the aasimar from Mt. Aris, Smolder the dragon and Gallus the harpy,
All that's needed, to pass the accreditation assessment, what could go wrong?
A My Little Mages retelling of School Daze
Chapters (6)