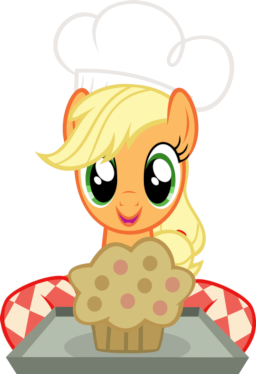 Source
Applejack discovers a dark secret about Rainbow Dash.
She can't cook.
Out of the kindness of her heart, Applejack tries to teach Rainbow Dash a few basic recipes. But what starts as a cooking lesson soon turns into a bit more than that, especially when sparks start to fly - both figuratively and literally. Through this culinary misadventure, Applejack and Dash quickly discover that the potential exists for them to become more than just friends.
But will this relationship prove successful, should they choose to pursue it? What will their friends and Applejack's family think? Will Dash to actually learn how to cook? Only time will tell...
(An AppleDash shipfic, just to clarify. Originally a one-shot, now expanding to a full story.)
Chapters (10)