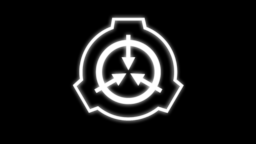 Source
On July 17th, 2023, satellites around the world began to pick up a strange radiation source coming from the North Pacific, just above Hawaii. Just as the US, Japan, Australia and other such nations along the Pacific begin to investigate, something covers the entire North Pacific in blinding light, a loud crack rippling through the air. When the light finally died down and humanity rubbed it's eyes in shock, they saw none other than Equestria.
The first contact had gone well enough, with pony and human delegations meeting in New York, Celestia herself showing up for a moment. They claimed that the appearance of Equestria was purely accidental, a 'magical mishap' as they put it. They established 'Conversion Bureaus' around the globe, establishments for the sole purpose of permanently changing a human into a pony.
As it turned out, this was all a ruse. Shortly after the final conversion bureau was built, Celestia herself declared humanity to be a 'vile' and 'unfit' species, citing examples such as their wars, their pollution, and so on. All at once, the Conversion Centers released hordes of Pegasi and Unicorns, bent on forcibly turning all of humanity into 'peace-loving' ponies.
All at once, millions of humans were transformed. Military bases sabotaged. The world couldn't even get a missile out of the ground in time, much less perform a coordinated counter-assault. Humanity simply wasn't prepared for this.
But as it turned out, there were other players in the game. Humanity had gotten out of fixes much worse than this before, and they didn't even realize it. Organizations, unknown to even the world elite, sat beneath the surface of the Earth or disguised as ordinary facilities, prepared to do everything in their power to prevent the extinction of humanity.
As humanity panics, the SCP Foundation takes action.
THIS STORY IS A CROSSOVER WITH MY LITTLE PONY: FRIENDSHIP IS MAGIC AND THE SCP FOUNDATION.
THE SCP FOUNDATION MYTHOS IS A COLLABORATIVE WRITING SITE CONTAINING THOUSANDS OF USER-SUBMITTED ARTICLES DESCRIBING FICTIONAL, ANOMALOUS OBJECTS AND ENTITIES.
I DO NOT OWN MY LITTLE PONY: FRIENDSHIP IS MAGIC, NOR DO I OWN THE SCP FOUNDATION. ALL RIGHTS RESERVED.
Chapters (2)