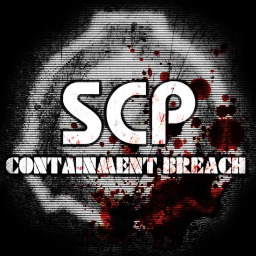 Source
"Uh... attention, all personnel. There seems to be a problem with the SCIP Network. No Foundation computer at this site seems to be able to access the Control Systems, and that includes the Door Control System. We fear we might have been hacked by a Splinter Group, or a massive system glitch has occurred. Whatever the case, we are initiating a site-wide Class A1 Lockdown out of precaution, until control can be remotely restored. We will update everyone shortly."
This was never supposed to happen.
"Attention, all personnel! The Door Control System is being accessed remotely from an unknown source. An immediate Class B3 Lockdown has been initiated per direct order of O5-█! We advise all personnel to seek out a safe space, or prepare for an evacuation."
Why? Why did she have to do this? She- she was curious, fascinated with it. So enamored with the possibilities she didn't even begin to consider the potential dangers. And now look where she is.
"Attention, all personnel! Somebody is opening up the containment chambers! This site is now experiencing multiple Keter and Euclid Class Containment Breaches, and we advise all remaining personnel of Class-C or higher to enter to your nearest evacuation shelter immediately! Full-site lockdown initiated!"
Stuck. In a room, with a horrifying abomination, something so terrifying she couldn't even begin to comprehend had she not seen it first hoof, outside the door, ready to devour her. Smashing it's huge body into the door in an attempt to break it down. Snarling. Growling. Waiting for it to give way.
"We've dispatched several MTF Task Forces, including Epsilon-11, to this facility for immediate re-containment purposes. We advise all personnel to remain in your evacuation shelter and to ignore any and all personnel attempting entry unless verified to be both human and at least Class-C. We can't take any risks in a breach of this magnitude. The following SCPs are confirmed out of containment: SCP-002, SCP-005, SCP-008, SCP-009, SCP-016, SCP-017, SCP-019, SCP- wait, what is- OH MY GOD!"
And now she was going to die.
"...You... disgusting, RETCHED creatures... you... you think I am secured here... you think... I can be contained. That... you... are... protected. That you... are in control. That any of these... ABOMINATIONS... can be... locked away. That you can win."
And now they were all going to die.
"You... are gravely mistaken..."
And it was all her fault.
---
Crossover with the SCP Foundation Mythos.
Chapters (8)