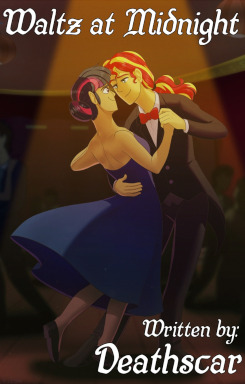 Source
Twilight Sparkle, the outcast of CHS, has fallen in love with the most popular girl in school. With a ticket to the grandest party in her hand, she hopes to win Sunset's affection by making this one night absolutely perfect.
But is she perfect enough?
---
Proofread by Adgerelli
Cover art done by Apri!
This story was featured on the FiMFiction front page on 31st July 2017! Thank you all for your support!
Chapters (1)