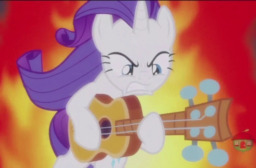 They say she's the whitest unicorn that ever lived.
They say she carries a guitar case with her everywhere she goes.
They say if you cross her path, bad things will happen to you.
If you venture into the seedier parts of Old Mexicolt, you'll hear whispers and rumors in the shadows of dusty bars and dingy hotels.
Rumors about her...the one they call La Rariachi.
Chapters (1)