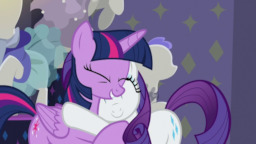 In a moment of anger, Twilight says something rash, which is precisely the wrong thing to do with Discord. And now she can't speak, just as one of her most treasured friendships burgeons into something more.
She can figure this out.
---
An entry in Monochromatic's Interwoven ColoursColors event.
Thanks to Themaskedferret for pre-reading help.
Chapters (1)