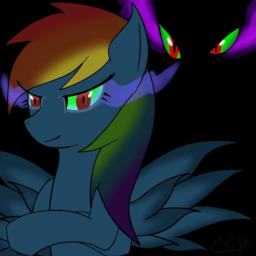 How did this happen. King Sombra has returned and taken over the Crystal Empire, the elements bearers are divided, and Equestria is at war. To understand the end we must start at the beginning, and it all started when Rainbow Dash preformed her first sonic rainboom.
Cover Art by Ccphony on DeviantArt.
Made the popular stories 9/3/16, 9/4/16, 9/5/16. Awesome! Three days straight.
Chapters (4)