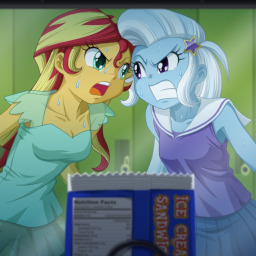 Desperate situations bring out the worst in ponies. Sunset knew from experience that the same was true about humans. However, she had no idea how far people would go, how far she would go...
...before she fought with Trixie over the last Ice Cream sandwich in the bag.
Inspired by the cover picture by Uotapo and written in three hours on a train. Sorry, but I just had to!
Chapters (2)