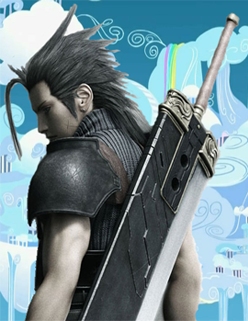 1/12/13: Editing of older chapters underway, so content flow between older and newer chapters may temporarily be in conflict.
(Final FantasyxMLP) After giving his life to save Cloud, Zack Fair awakes to find himself not lost in the currents of the Lifestream, but rather lying on a cloud in a strange new world.
A world full of colourful creatures called ponies, who have never heard of humans, much less Shinra or SOLDIER.
His appearance, however, marks only the beginning of something none in Equestria could have foreseen. In the shadow of an ongoing war with the changelings, strange, sudden, and cataclysmic events begin to occur throughout Equestria, events that no normal creature could've caused. The nature and ferocity of these events soon comes to suggest only one plausible explanation, that another former SOLDIER may have somehow found their way to the land of ponies.
Zack's former friend, turned powerful god-like enemy, Sephiroth.
Chapters (18)