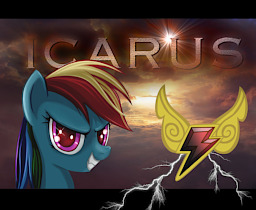 A tale of evil, deceit and betrayal.
Icarus, the mayor of Cloudsdale, threatens to shroud Equestria in a thick fog, so thick that it blots out the sun. What does this mean? Why is it so important to fill Equestria with fog? And what part does Rainbow Dash play in his plans?
These are the thoughts that are running through Twilight's mind after Rainbow leaves for Cloudsdale in search of answers. But in Cloudsdale, all is not as it seems - and when Rainbow returns, her friends are in for a nasty shock.
Chapters (5)