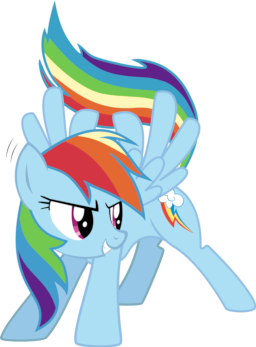 The only human in Equestria named Lee (for sexy donut reasons) has made many friends, among them is his best friend and brofriend, Rainbow Dash, the element of loyalty. Lee decides to take her for a bro night out...
Maximum broness ensues.
---
Now with one hundred percent sequel! Warning, may cause overdose of awesome.
---
Sex Tag for innuendos, and some sexyness
Written by: Dustchu
All characters belong to their respective owners.
I only own my characters who will be listed at the end of the story.
Chapters (2)