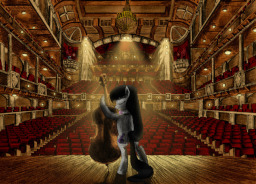 Source
Octavia Melody.
The name known throughout Equestria, and even in some of the bordering nations, as that of one of the most gifted musicians ever to bless the ears of an audience. Wherever she goes, her admirers are there for her. Whatever she plays is met with acclaim.
History will not soon forget her work. Exactly as she intended...
Inspired by the song "Please Remember Me" by Swans, as well as conversations that I have had with a friend...
Chapters (2)