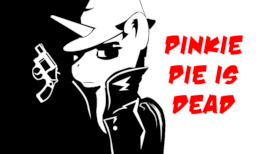 For so long I've been living life like a marionette on its last string. Only one thing kept me from falling into emptiness. That one thing that kept me going. It gave me a reason to pretend that life still mattered.
Only one pony in the world ever showed me a speck of kindness when I never deserved it. And now she's gone.
I'm falling, and the only thing that scares me is what I'll find when I hit the ground.
(Comments contain spoilers.)
A big thank you to PresentPerfect for his tireless help in editing this fic.
Chapters (14)