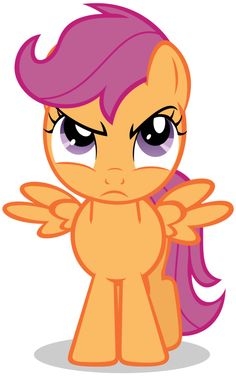 This story is a sequel to A Duet For Land And Sky
---
She knows how to look out for herself: that's why her parents left her in charge of the house. Because they know she's responsible. But Ponyville's adults were collectively incapable of seeing that, and so she's been forced to live with the Apples. Something which made Applejack delusional, because that mare now thinks she has the right to exert control.
Scootaloo disagrees. She takes care of herself. As soon as her parents come back, they'll explain that. Everything will be normal again. And they'll be in Ponyville any day now. They always could arrive tomorrow, and there was a chance that they would have shown up yesterday.
But this is today.
(Part of the Triptych Continuum, which has its own TVTropes page and FIMFiction group. New members and trope edits welcome.)
Now with author Patreon and Ko-Fi pages.
Cover art from vector capture by Lahirien.
Chapters (1)