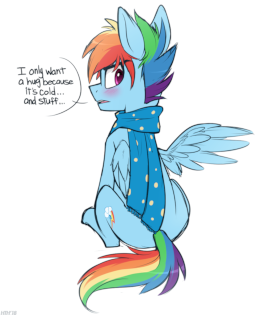 Source
Oh, the weather outside is frightful—but Rainbow Blitz is out in it. And at two in the foundering morning, no less. 
Blitz wants to do something special for his first Hearth's Warming with his fiancee, Applejack. She works so hard to keep the farm running, and she deserves a break for once. Problem is, Blitz isn't much of a farmer himself.
That's not gonna stop him from giving it his all, though.
---
This was written for ROBCakeran53 as a part of Jinglemas 2019!
Prompt: Applejack and R63 Rainbow Dash.
For more information about Jinglemas, checkout our group!
Pre-read by FanOfMostEverything! Thanks!!
Chapters (1)