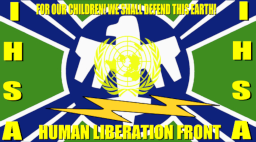 The Ponies take over our lands. The lands we have works so very hard to create, to earn, and to develop.
We have started wars on this land. we have started wars FOR land.
We, the human race, have worked to far. killed to much, and survived to long to be exterminated like pests.
I stand here now as the last human on earth. There's no hope for me, or for my race. but the purple unicorn in front of me dares to ask the question that every other pony has asked before: Why do we fight?
(Rated teen for course language and slight death)
Big thanks to cshadd for the updated (and better) cover art
Chapters (1)