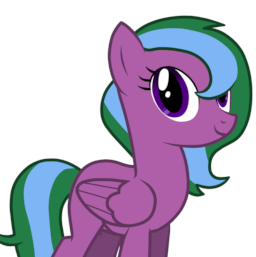 EDIT: Title changed to avoid confusion with the far more popular human derpy/dinky story.
One night I fell asleep in my bed, had another pony-based dream session, and got up ready to begin my day. Imagine my surprise when I exited my room and instead of finding the rest of my small apartment, I found the vast expanse of Ponyville. Lucky me, right? Not really when you're addicted to things that don't exist in this world and you have enough issues to make Twilight's little friendship problem look like a day at the fair.
Yes, I'm doing a HiE story. Yes I am shipping myself with a pony eventually. I felt like it. I'm going to try not to make myself a central aspect of their lives but if I don't do occasional cool things, the story will be too boring. Just keep on reading. No I'm not going to write any clop.
Chapters (16)