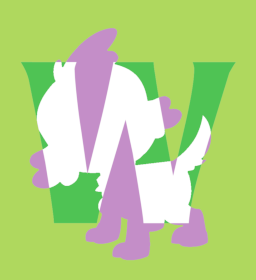 When a disaster occurs in Twilight and Midnight's laboratory, and a monster from beyond the stars begins to destroy reality itself, only Spike can save the day.
---
Part of the Anarchyverse, and Sequel to All These Midnight Days, but all you need to know for this is that EqG's Twilight Sparkle spun her inner demon self Midnight Sparkle into their own person, and the two now do science and magic as twin sisters.
Partly inspired by this song by the amazing Blanks!
Chapters (1)