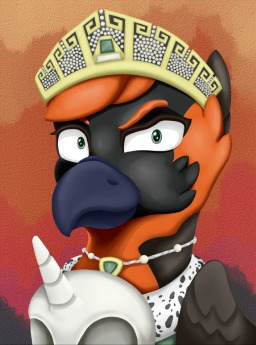 Dreck von Schlemmenschwimmer is a simple griff. He sees a way to survive, he'll take it. Perhaps others would ask for a boring life, one filled with the drudgery of going out every day, slinging muck at one another, and then returning home to sleep in a cold cot with one's own fresh turnip. However, Dreck is not stuck with a dull life. After all, every day yields new surprises from Katerin's mad princess. Who doesn't love the chance to lose their head once a week?
---
Set in the world of the Heart's of Iron IV mod, Equestria at war.
Written as an entry in Equestria at War's Fourth Annual Writing Competition.
Thanks once again to EverfreePony for editing.
Chapters (1)