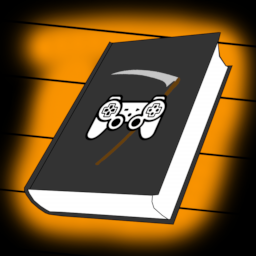 Note: The very first chapter is just a prologue and would take some time before I take to the first episode. However is plain justified since this is a little experiment that i wanted to perform during my boredom.
Allen Nitrol is a boy who was turned into a pony and entered into Equestria..... from the grave. If that wasn't understood, yes. He is dead and is now reincarnated into this world. Due to his politics about not tell almost anything about himself, his past is almost unknown.
As he entered into the fantasy world in the most strangest and dreary way possible, and having a huge knowledge about the mlp's timeline, he expected to be in the later time. That would be a reasonable start.
This until he was first met by a skeletal pony, who greeted him in a very shocking fashion. Whats worst is that his ordeal started from the most obvious plot point: Season 1. And unfortunately, his skeletal attendant gives her dreadful personal touch to the whole timeline and the new life that Allen hadn't begun to live yet.
The plot is going to be improved? Downhill? Messed up? All depends on of what Allen will do and his attempts to limit anything that would twist the canon, even if his attempts turned out to be all vain... If he must.
Side effects may include:
-Medium Plot Bending (Minor changes to the seasons premiere and finale that doesn't change the result imposed to the canon but that will still affect somehow the it's timeline.
-Black Humor
-Videogame Logic
And is going to intertwine with the comic book canon to create a new one as well, plus some other material.
This story is a experiment that i want to do just because i want have a change of pace to relax from my other works.
Chapters (28)