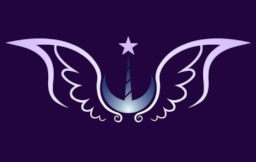 An entry for the 2021 Equestria at War Write Off
The Civil War is over. The Night stands triumphant over the Sun.
As the Imperial war-machine kicks into high gear and Equestria readies for the final fight against the changeling threat, its citizens try to enjoy a fragile tranquillity and a return to "normalcy".
And now that the guns are silent, Night Shift must deal with her own aftermath of the victory.
Chapters (3)