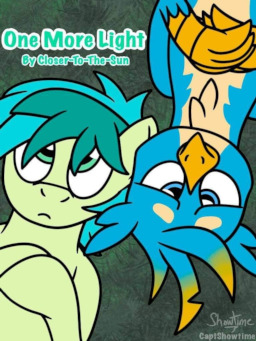 "And you're angry, and you should be, it's not fair,/Just 'cause you can't see it, doesn't mean it, isn't there." -Linkin Park, 'One More Light'
After receiving a letter from Griffonstone, Gallus is found by Sandbar lying in a field and staring up at the stars. Sandbar asks if he's okay, but the griffon is defensive. What is it that's bothering the Gallus?
---
Cover art commissioned from CaptShowtime.
Chapters (1)