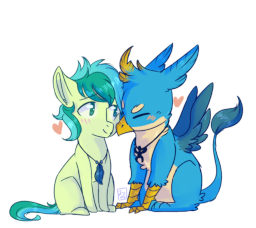 Source
Ever since the day I've lost them, I vowed to keep this to myself forever. This secret shall be mine to guard, and mine alone.
But one little event messed everything up, and now the only creatures I can call my family knows everything about my past.
What they didn't know is that I didn't lie to them, but neither was I being completely honest.
---
This is just an experiment on one of my newly found OTPs and after I saw the incredibly heart-crushing past of this little griffon from the newest episode ;w;
Cover art is by Yomitai on DeviantArt!
A/N: Holy Celestia this reached 1k views?! Thank you all so much I love you <3
Chapters (1)